Tripawds is a user-supported community. Thank you for your support!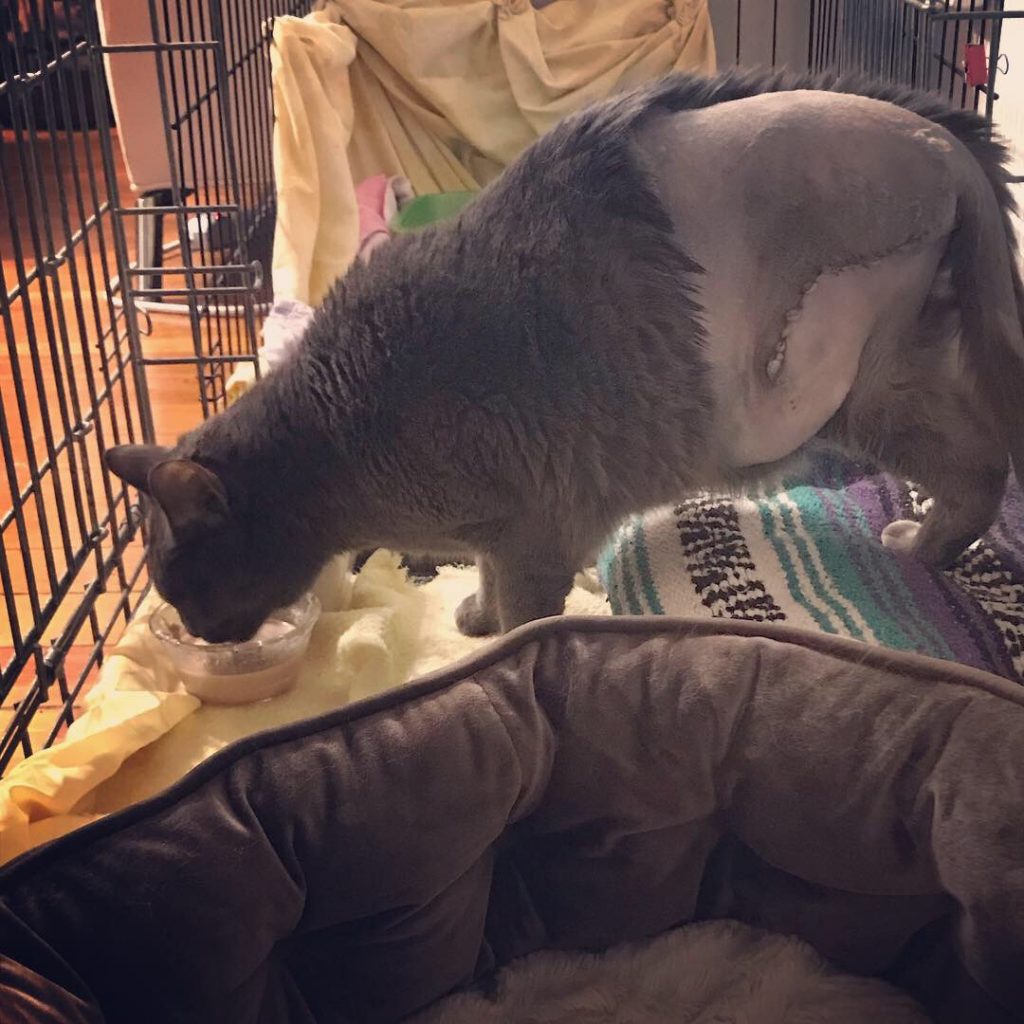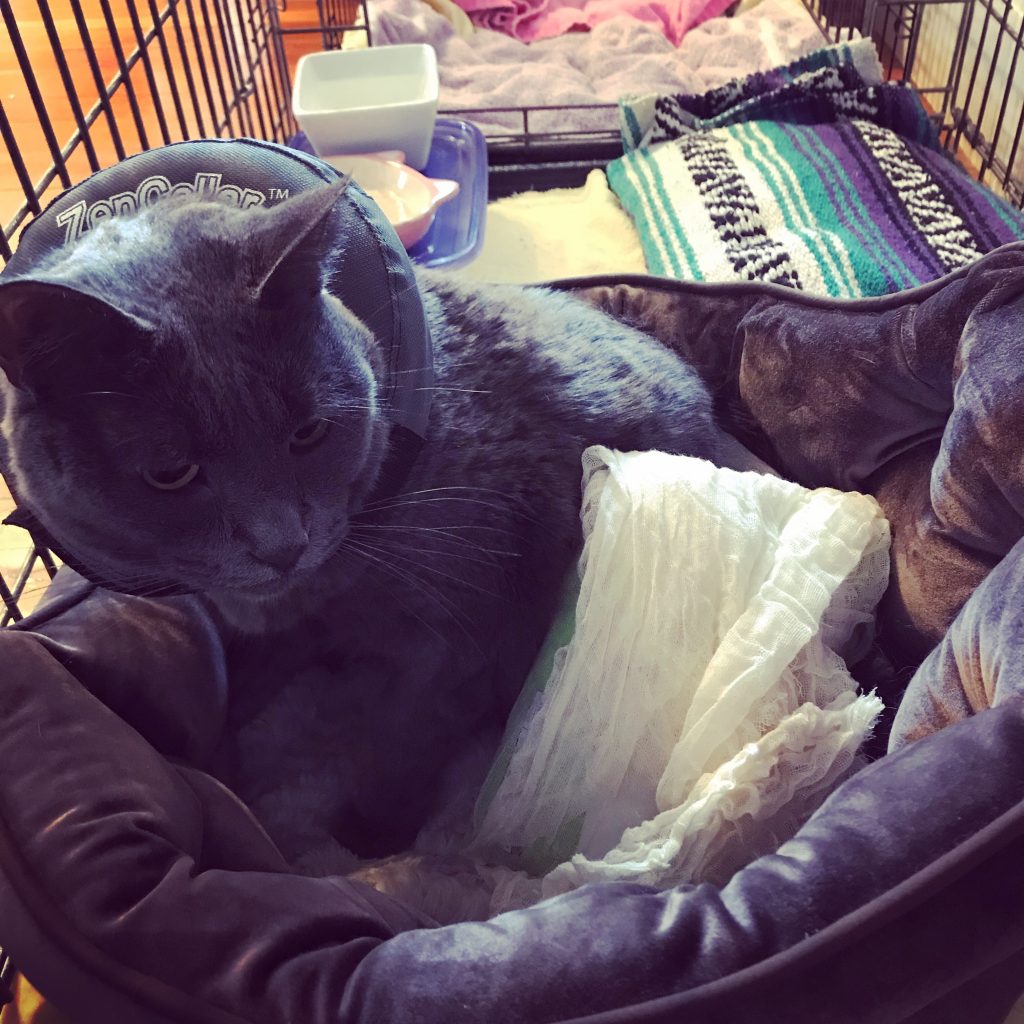 Home at last!
We finally arrived home yesterday. The first few hours were tough…after talking to our vet, it sounds like she was still dealing with some of the surgery medications on top of the pain medicine she took in the morning. It took her a few hours to really settle down. Between the hyperactivity from the meds, the pain, and being cooped up in a (comfortable) dog kennel in the car, she was so restless and vocal for awhile. Thankfully she wasn't making such severe sounds as the evening after the surgery, but she was still rather pitiful yesterday.
Raz enjoys car rides, but she likes to decide where she sits…being jailed in a dog kennel is the WORST.
The princess is now in her double-dog luxury apartment. Sometimes she gets mad, but other times she enjoys the separation from her monkeybutt brother.  Kho, the four-legged four-year-old little brother, has ALWAYS been the instigator in their little tiffs. He wants to play with his sister, and she doesn't usually appreciate that…Kho was actually really gentle with Raz while she was suffering from the growing tumor this last month. He was the protective brother, sleeping on top of her bed-rest kennels at night, giving her sweet little sniffs and kisses. But now, as we have returned reeking like doctors and hospital grossness, this little turd is hissing at her every time he passes by. If anyone has any tips that worked for their monkeybutts (particularly the cat variety), that would be great! (I'll post in the forum as well…)
We experienced this a bit when we moved from Mississippi to Massachusetts…24 hours in a car (Kho hates car rides), and the two of them couldn't even look at each other without hissing.
Kho checking on four-legged Raz
Last night I picked up a ZenCollar at the vet. It's a much more comfortable looking collar than the cone of shame. It seems like the sutures are bothering Raz just a touch, and I hypothesize that it's going to get worse and more itchy as it heals. So she wears the cone of shame (sort of). More like the fabric-inner-tube of shame. She has continued to pee in the litter box, is eating a little at a time, but still has yet to poop. I'm not too concerned yet, it's only been two days since the surgery. Fingers crossed that it will happen soon! We have been putting frozen corn wrapped in a cloth every so often as well. She fusses for a second, as gentle as I try to be, but then settles down a bit once the cold starts to feel good.
My favorite bit so far is something my roommates noticed last night. It could be the drugs (doc says the bup can make them dysphoric at time, making her think she feels better than she does?), but they think she is acting more herself than she was this past couple weeks! That is great news, making me feel a lot better about the decision to take her leg.
Cheers to continued improvement!
Cassie McDonald (mom)
Raz (Scheherazade, newbie tripawd) @tripawd_razzle (Instagram)
Kho (Khovanschina, annoying brother)