Tripawds is a user-supported community. Thank you for your support!
Things are still going pretty well with Raz, Kho, and their hoomans. Raz is continuing to find her new normal. She even escaped to the forbidden basement last weekend! Every once in a blue moon I let them down to the shared basement we have with our two upstairs neighboring apartments. There is a TON of junk down there, and it's a dusty place. BUT apparently we have a slight mouse problem, so if I let them go down there, maybe getting the cat scent will help to scare them off. That's my theory, anyways…one of our upstairs neighbors is terrified of cats (…-_-…), so I don't let them go down unless I'm absolutely positive she won't be around. But last Saturday, Raz found the door to be slightly ajar, and she had a BALL! It was her first time using stairs, and she did just fine.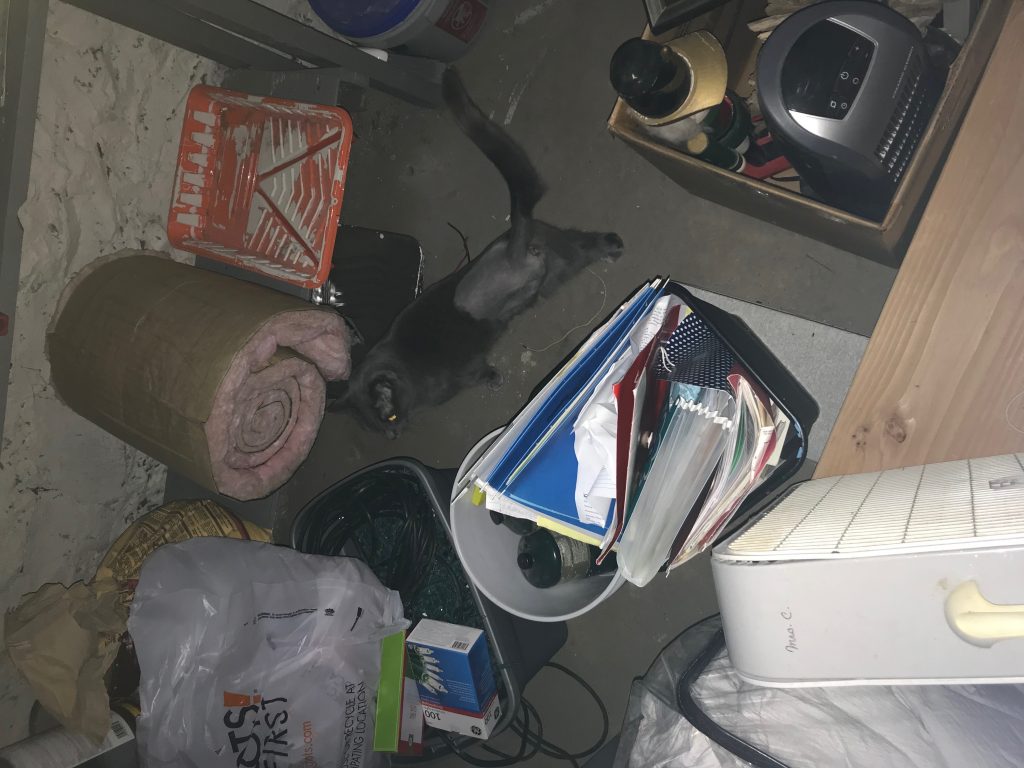 In the few days that followed, she was a little more painful than she had been before, but I believe it was because she overdid it a bit in her basement adventure.
Last Thursday was our first visit to a holistic vet. I didn't know what to expect! But the staff and doctor were so sweet, and I could tell Raz felt comfortable there (though she usually does fine at the vet anyways). The doctor spent an hour and a half with us, getting to know Raz and her story. She then proceeded with acupuncture. It was my first experience with the practice, and I'll admit I was a little apprehensive. But Raz responded really well and was relaxed the entire time! She started on my lap, and there was one point where she jumped off, but thankfully the needles stayed put and she didn't move around anymore during the process. The TCVM (Traditional Chinese Veterinary Medicine) doctor explained that the acupuncture will help cool the body down (she tends to run warm, especially where the incision/cancer was), and it will help get the "Qi" (pronounced "chee") moving normally, which will help regulate normal cell division. We also went home with Wei Qi Booster tea pills, which will act similarly to encourage normal cell division, and hopefully build her immune system up so it can fight off any bad cancer cells.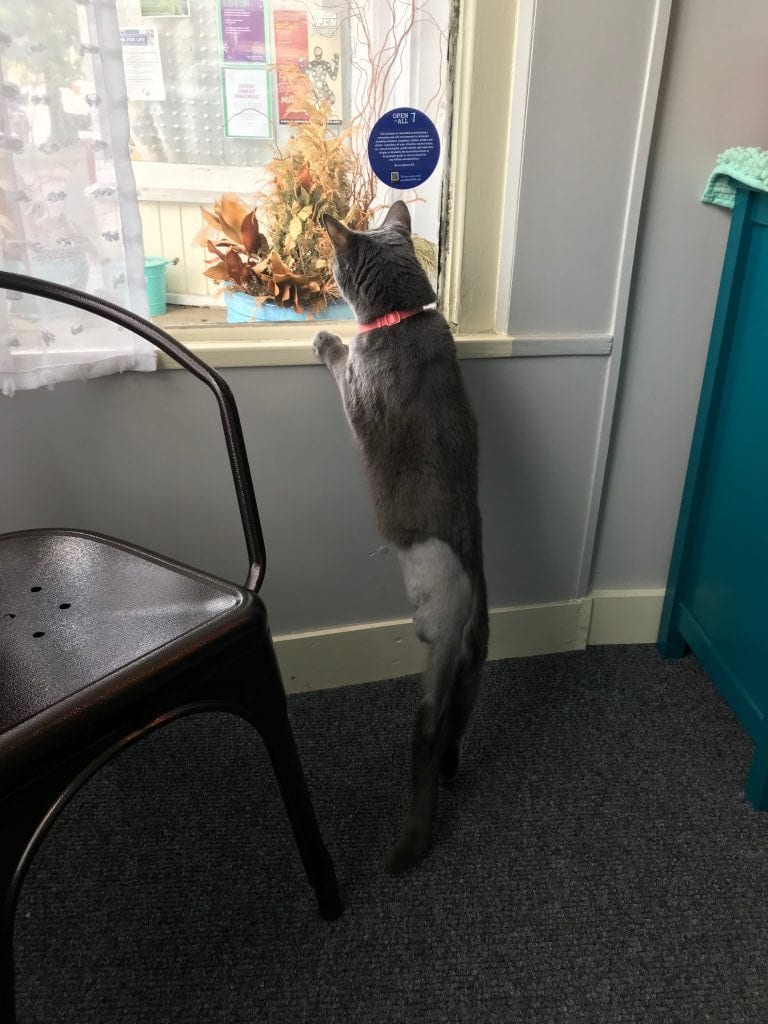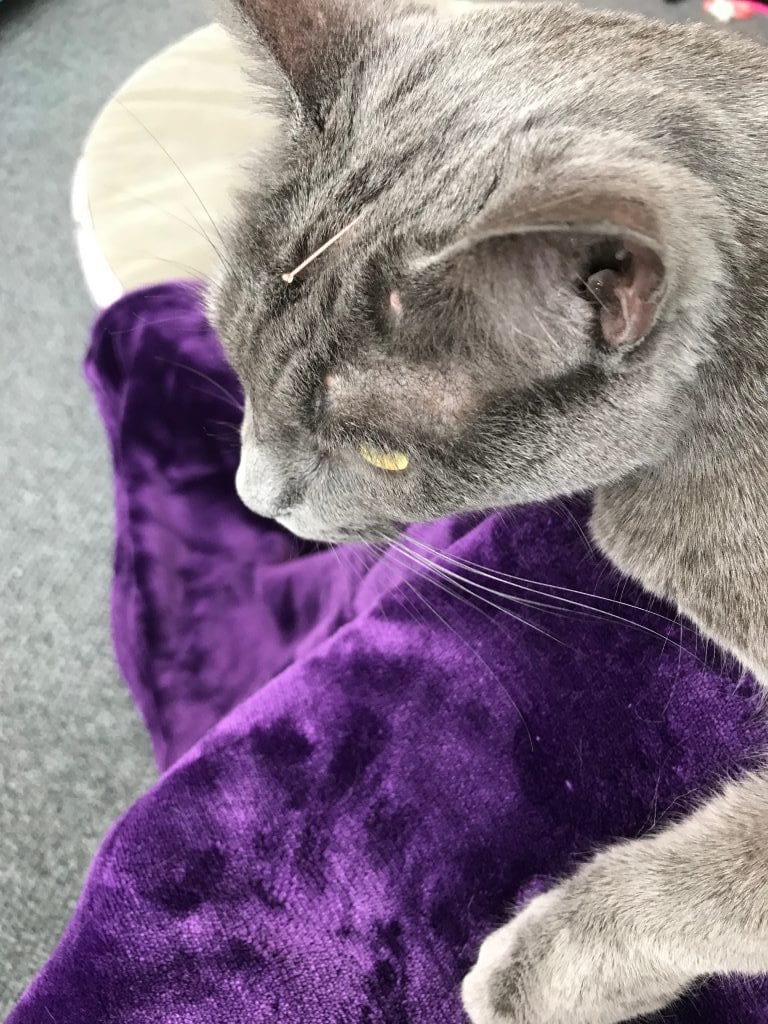 It's all a little strange to me, but I'm willing to try it if it will increase Raz's chances! 
To update Raz and Kho's relationship, it's better than ever! The two of them snuggled together with me TWICE in the last week. It has been so special to see the two of them getting along as if they were kittens again.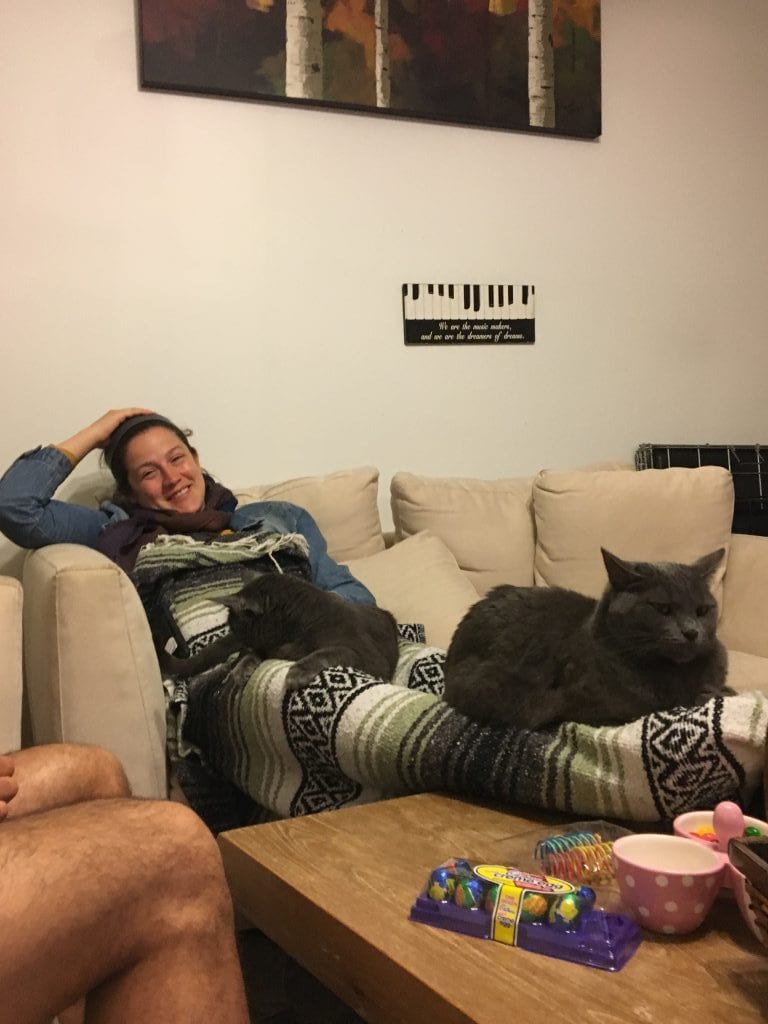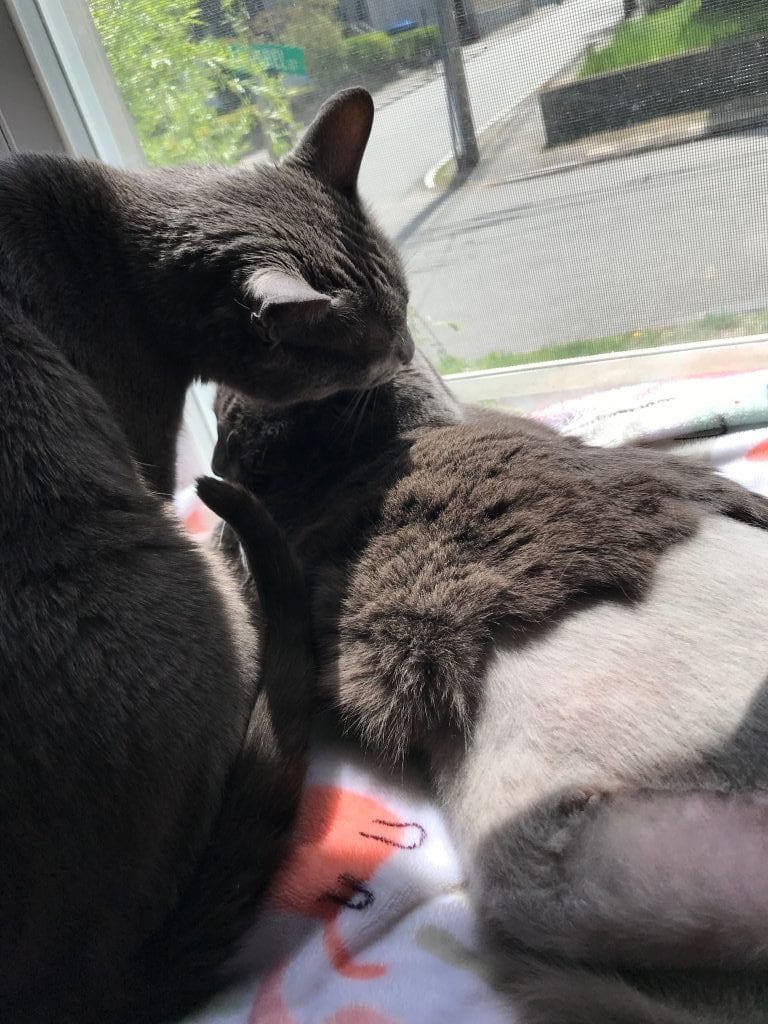 This Thursday we are celebrating one month! My roommates and I will celebrate Raz's first statistic buster (she was given 1-2 months). Here's to a continued recovery and remission!
Cassie (meowther)
Raz (tripawd sister)
Kho (monkeybutt brother)